Elevate your insurance offering with WesuranceOne, a dynamic tool designed to create a complete end-to-end insurance product buying journey. With an intuitive interface, extensive customisation, and efficient data management, WesuranceOne streamlines your insurance operations like never before.
Craft an End-to-End Insurance Product Journey
Comprehensive Product Journey Creation
WesuranceOne enables you to create the complete look and feel of your product, offering Wix-like tools for customising forms, button styles, headers, footers, and more. Streamline both form and business logic for an impeccable end-to-end buying journey.
Versatile Forms
Incorporate a range of forms including landing pages, policyholder details, person/property insured, and underwriting questions without constraints, catering to any type of insurance product.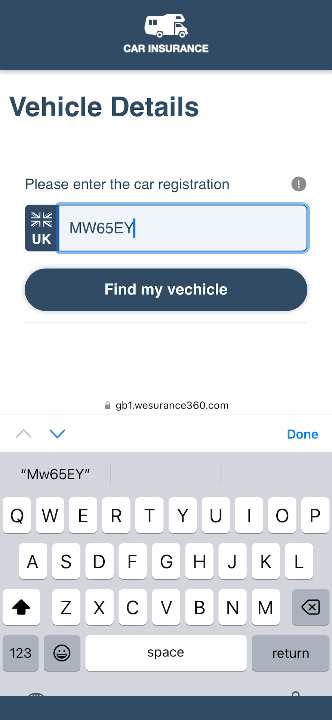 Simplified Product Segmentation with Avatar
Segment your products effortlessly. For example, within Pet Insurance, create specific categories such as Dog, Cat, Horse, and Rabbit insurance. Tailor products for different channels.
Efficiently manage and customise your pricing tables to suit various insurance products and market demands.
Customisable Pricing Table
Take control of your underwriting process with a versatile underwriting table that adapts to diverse insurance products.
Comprehensive Underwriting Table
Issue policies effortlessly with our robust policy engine, ensuring streamlined management and delivery of insurance policies.
Powerful Policy Engine
Utilise MailTemplatePro to create custom mails, documents, and SMS content for your clients, ensuring professional and consistent communication.
MailTemplatePro
Optional Features for No APIs Products
Craft the complete end-to-end insurance product buying journey with ease.
Achieve extensive customisation from forms to business logic.
Manage pricing and underwriting efficiently.
Facilitate collaboration and empower brokers through a private broker centre.
Streamline product segmentation and policy issuance.
Why Choose WesuranceOne?
Robust Business Logic
Manage pricing tables, underwriting logic, policy issuance, and datasets effortlessly. Integrate your APIs for seamless transaction data transfer to Insurers / MGAs / Wholesale Brokers.
Centralised Document
Management
Automated SMS and Email Notifications
Build Digital Insurance and Expand Your Reach with Ease. Get Started Today and Book a Demo
Supercharge Your Distribution Channel Now!
Private Broker Centre
Create a private broker centre, inviting brokers to access and import products. Empower them to customise products aligning with their branding, and issue certificates with one-year validity for each product.